Ghana Soundz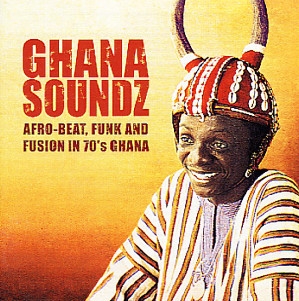 Rob:
Make It Fast, Make It Slow
Oscar Sulley & The Uhuru Dance Band: Bukom Mashie
From Ghana Soundz: Afrobeat, Funk and Fusion in 70's (Soundway, 2003)
After his excellent tribute to James Brown, Benn Loxo du Taccu post an excellent remix of The Uhuru Dance Band's song, Olufeme, with the original. Check this if you want more details about Natural Self Ghana Soundz Remixes EP release in 2005. The original version of Olufeme is also available on the excellent compilation Ghana Soundz Vol.2. Be sure, the first the volume is also great. 'Bukom Mashie' is five minute afro disco tune and
'Make It Fast, Make It Slow' breaks reminds me Santana.
Labels: afro